We provide customer-focused Management Consulting and Professional Services in the area of Administrative Management, Training, Logistic, Training Support, Staff Support, IT Development, Maintenance and Support.
We provide Facilities Management Services and personal, management, supervision and quality control for Administration & Computer/Technical Support Services.
Our various alliances with technological and training partners helps us to provide customized cost effective and streamlined solutions to our clients with complete reliability, trustworthy expertise, and uncompromising service.
We have partnered with an Alaska Native Corporation to provide broad range of healthcare and IT professionals across the continental U.S., Alaska, and Hawaii.
NAICS Codes:
424920 – Book, Periodical, & Newspaper Merchant

511130 – Book Publishers

541513 – Computer Facilities Management Serv

541611 – Adm Man & General Mana Consulting Ser

541618 – Other Management Consulting Services

561110 – Office Administrative Services

561210 – Facilities Support Services

561320 – Temporary Help Services

611420 – Computer Training

611710 – Educational Support Services

541990    All Other Professional, Scientific, And Technical Services

621111    Offices Of Physicians (Except Mental Health Specialists)

621112    Office Of Physicans, Mental Health Specialists

621210    Office Of Dentists

621330    Office Of Mental Health Practitioners (Except Physicians)

621340    Office Of Physical, Occupational, And Speech Therapists, And Audiologists

621399    Office Of All Other Miscellaneous Health Practitioners

621420    Outpatient Mental Health And Substance Abuse Centers

621493    Freestanding Ambulatory Surgical And Emergency Centers

621498    All Other Outpatient Care Centers

621999    All Other Miscellaneous Ambulatory Health Care Services

622110    General Medical And Surgical Hospitals

624110    Child And Youth Services

624190    Other Individual And Family Services

624230    Emergency And Other Relief Services
DUNS #: 121386291
CAGE Code: 3B5Z5
EIN: 36-4630138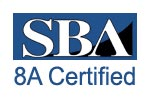 © Copyright 2019 Jupiter Associates, LLC. All rights reserved.